As a small business owner, it's important to have an up-to-date website that will capture the attention of visitors. But with ever-changing technology and trends in web design, staying ahead of the game can be daunting. If you're looking to level up your web design skills and take your site from average to amazing, then these five advanced courses are here to help! Each course provides valuable insights into the various aspects of creating eye-catching and effective websites – so whether you want to learn about coding languages or create beautiful layouts, look no further! So let's dive right in and explore what these five courses have to offer.
SEO Practices and Strategies – optimize your website for search engine visibility
In today's digital age, having a website for your business is a must, but it's not enough to simply have a website. Your website needs to be easily discoverable by potential customers, and that's where SEO practices and strategies come in. By optimizing your website for search engine visibility, you can increase your online presence and ultimately attract more visitors to your site. But where do you begin? There are a variety of SEO tactics you can employ, from keyword research and optimization to creating quality content and building backlinks. With the right approach, you can climb the ranks of search engine results pages and watch your website traffic soar.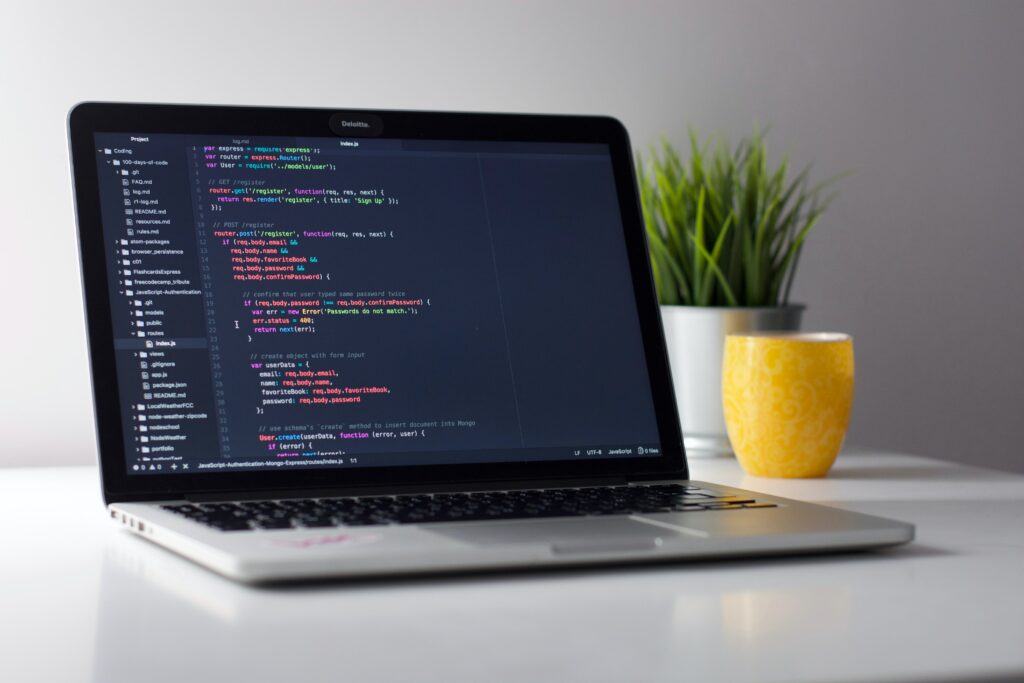 UX/UI Design Principles – create a user friendly, visually appealing experience
User experience (UX) and user interface (UI) design principles are fundamental in creating a website or application that is easily navigable and visually appealing. It is imperative to ensure that users can seamlessly find what they are looking for and complete their tasks without any hindrances. A well-designed interface with a clean layout, responsive design, and intuitive navigation is vital in improving the overall user experience. A visually appealing website, with the perfect color scheme and typography, can influence users' emotions, making them feel more positive about the brand. In essence, the objective of UX/UI design principles is to create a pleasant user experience that keeps the user engaged and encourages them to return.
Adobe Creative Suite Tutorials – learn the basics of design tools such as Photoshop and Illustrator
Do you want to take your design skills to the next level? Look no further than Adobe Creative Suite Tutorials! With step-by-step instructions for programs like Photoshop and Illustrator, this software will help you master the basics of design tools and take your work to new heights. From creating stunning graphics to perfecting typography, Adobe Creative Suite Tutorials has it all. Don't settle for mediocre designs – learn the skills you need to create stunning visuals today!
Learning the fundamentals of web design and development is essential for creating a successful website. Understanding the core concepts of HTML & CSS, JavaScript for web designers, responsive design, SEO, UX/UI, and Adobe Creative Suite will give you the skills to craft engaging experiences that look great on any device. Just as importantly, developing your own workflow and strategies based on these topics will help you bring your vision to life. Use these blog post highlights as guideposts on your journey towards mastering web design and development – they're sure to point you in the right direction. Good luck!
HTML & CSS Fundamentals- learn how to code and create websites
Are you ready to dive into the world of web design? HTML and CSS are fundamental skills for anyone looking to create a website, and luckily, learning the basics is easier than you might think. With HTML, you can create the structure of your site, while CSS allows you to style and customize each element to your liking. Whether you're looking to launch a personal blog, create a portfolio page, or design a website for your business, these coding languages will provide you with the tools you need to bring your vision to life. With a bit of practice and a lot of curiosity, you'll be creating professional-looking websites in no time.
JavaScript for Web Designers – discover the power of scripting languages for interactive designs
Are you a web designer looking to take your skills to the next level? Look no further than JavaScript. This powerful scripting language can revolutionize your interactive designs, bringing them to life in new and exciting ways. From responsive menus to dynamic forms, JavaScript allows you to create engaging and interactive experiences for your users. Don't miss out on the incredible possibilities that scripting languages can offer for your web design projects. Start exploring JavaScript today and see what creative solutions you can bring to the table.
Responsive Web Design – make sure your site looks great on any device
In today's modern world, people rely heavily on their mobile devices to access information and stay connected. This means that having a website that is responsive and adapts to different screen sizes is crucial. With responsive web design, your site will look great whether it is viewed on a desktop computer, tablet, or smartphone. It's not just about aesthetics either; a site that is easy to navigate on any device will keep visitors engaged and increase the likelihood of them returning. So if you want your online presence to make a strong impact, responsive web design is a must.
Learning the fundamentals of web design and development is essential for creating a successful website. Understanding the core concepts of HTML & CSS, JavaScript for web designers, responsive design, SEO, UX/UI, and Adobe Creative Suite will give you the skills to craft engaging experiences that look great on any device. Just as importantly, developing your own workflow and strategies based on these topics will help you bring your vision to life. With the right guidance and dedication, you can create an amazing website that meets all of your expectations. So don't be afraid to explore the possibilities – start learning today!